The Best Places to Buy Caviar Online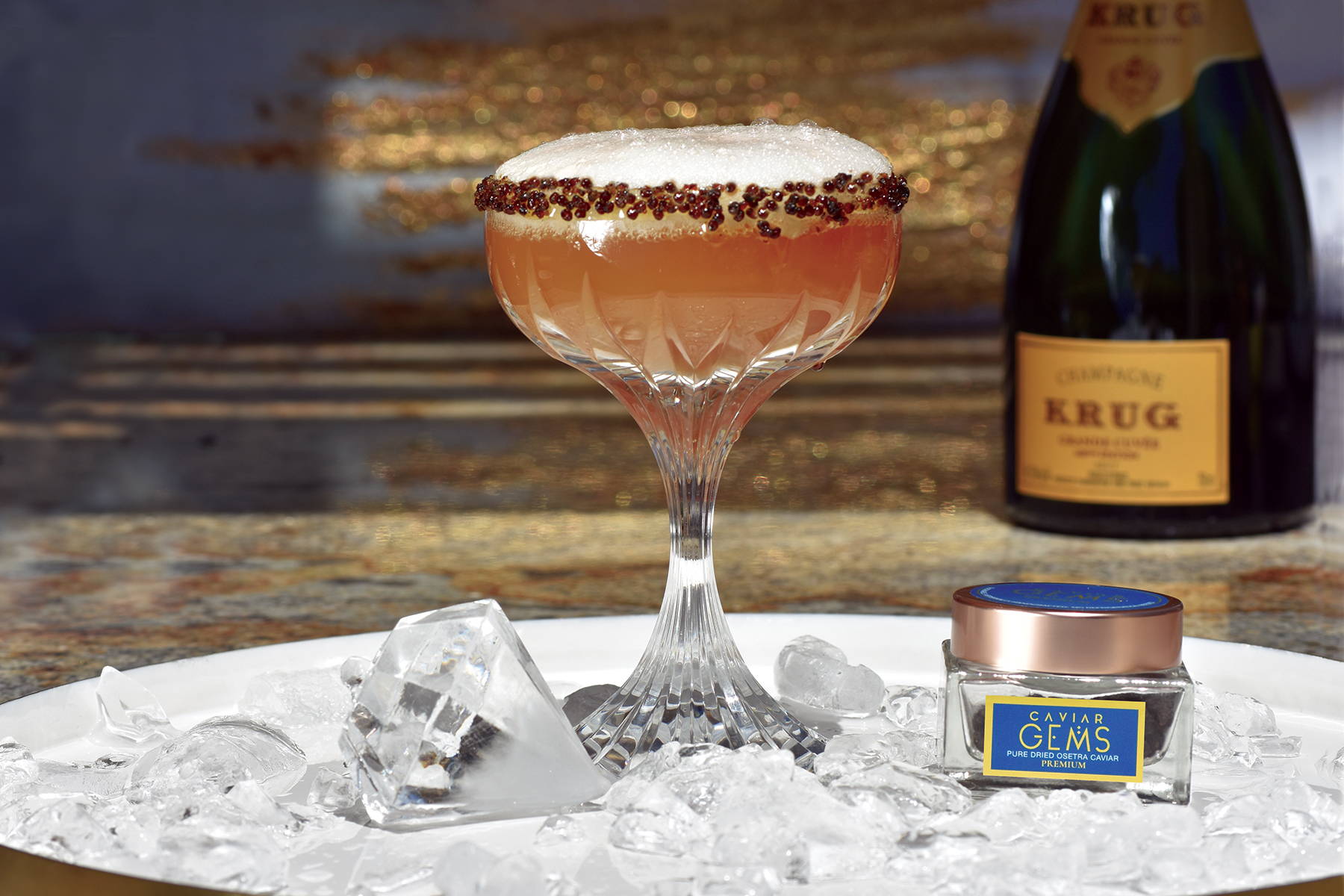 Caviar must be kept cold at all times, so it doesn't travel well (unless properly shipped from top brands like the ones mentioned here). If you want to take caviar with you on the go, check out Caviar Gems. This innovative company launched dehydrated caviar, which is stored at room temperature and can last for up to a year unopened, so you can always have caviar on hand. It's made from dehydrated ossetra caviar and has a rich, concentrated flavor due to the dehydration process. It's perfect to mix into cocktails or rim a glass — caviar martini, anyone? — and to top pasta, scrambled eggs, and pretty much anything else. In 2022, they will be launching caviar honey.


The 10 Best Things to Bring on Your Private Jet Getaway This Holiday Weekend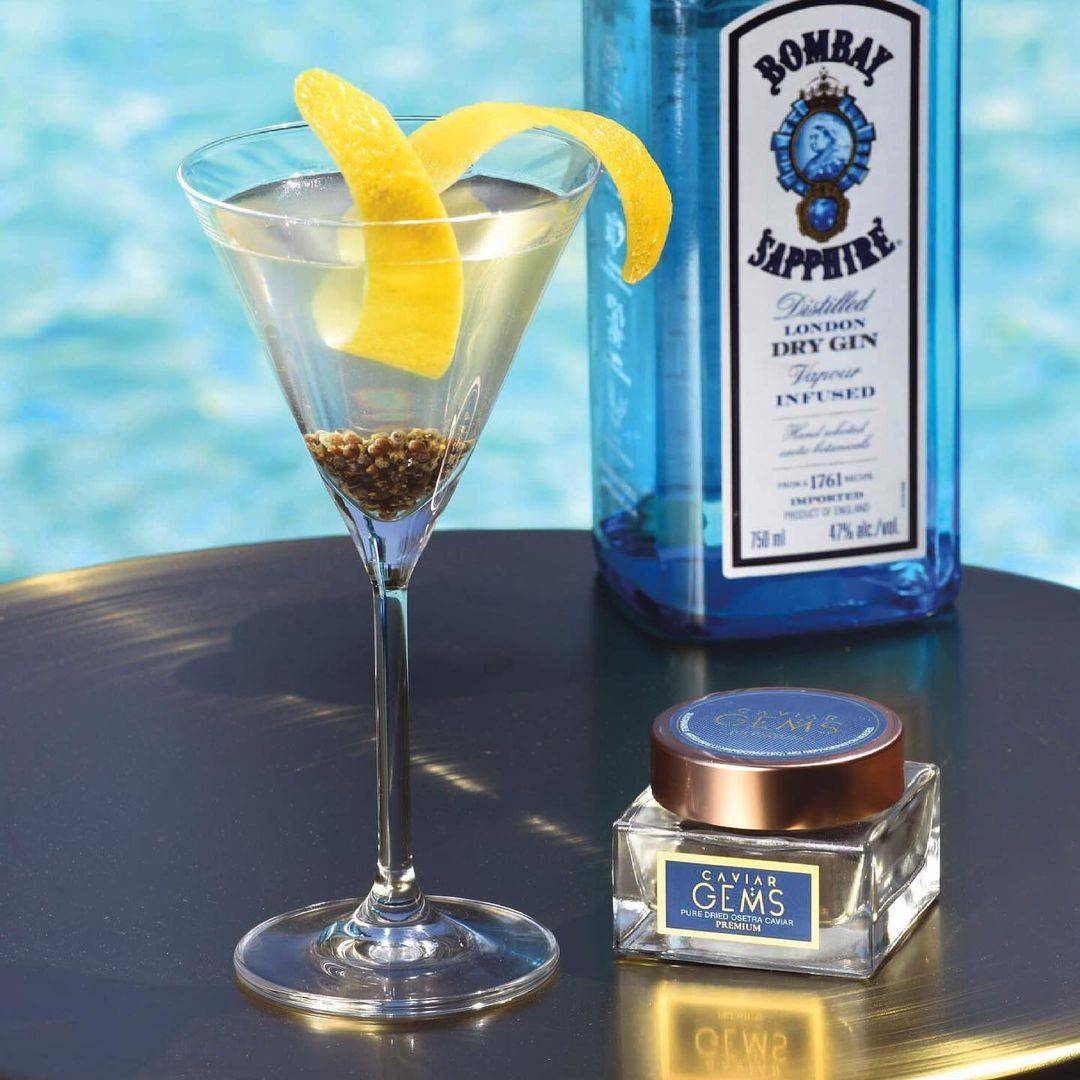 Caviar Gems ($175), just launched as the world's first dehydrated premium caviar, are ideal for the sky. This Michelin-level modern caviar retains the flavor of fresh caviar but requires no refrigeration and can last up to a year. The taste profile consists of umami, nutty, salty and briny overtones with hints of olive and nori. Use this crispy, versatile Osetra caviar as the ultimate finishing touch to a bowl of squid ink pasta, a platter of sushi, or the rim of your cocktail glass. Or enjoy it right out of its Art Deco-inspired glass jar for the ultimate luxurious snack.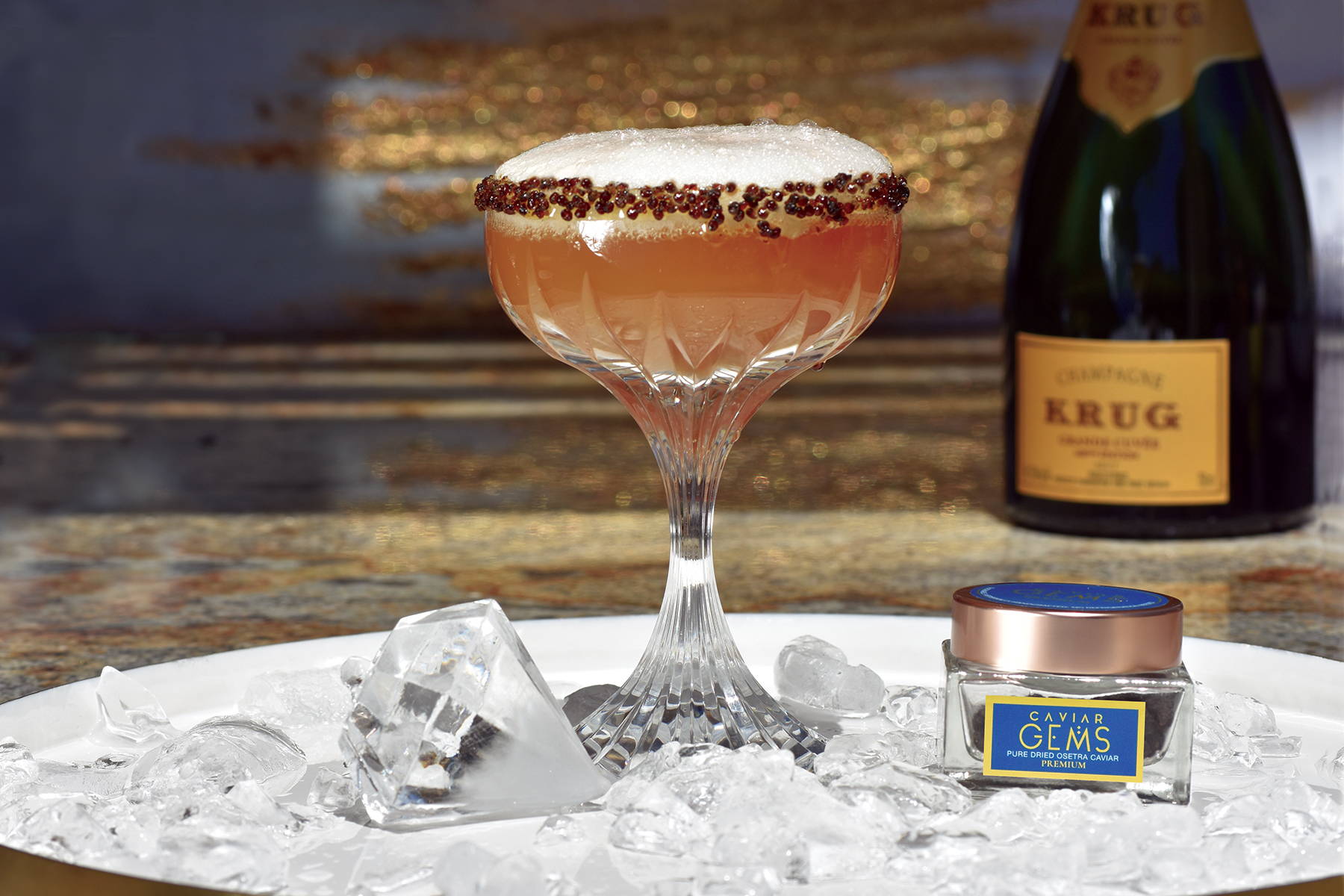 Dehydrated caviar delivers the savory, ephemeral brininess of fresh caviar without refrigeration, making it one of the darlings of fine dining chefs, and now it's making its way onto cocktail menus. There are a small number of niche producers who make dried caviar options but world-renowned mixologist Brian Van Flandern is a fan of Caviar Gems, in fact-he liked the product so much he signed on as a brand ambassador. Van Flandern, who was named America's Top Mixologist by the Food Network, describes the product as a game-changer. "I fell in love with it instantly," he explains, "It's a shelf-stable 100% caviar product that has so much potential. I can use it dried on the rim or actually infuse it with different liquors, syrups and flavors. It's ideal for mixology and something the industry has been missing for such a long time."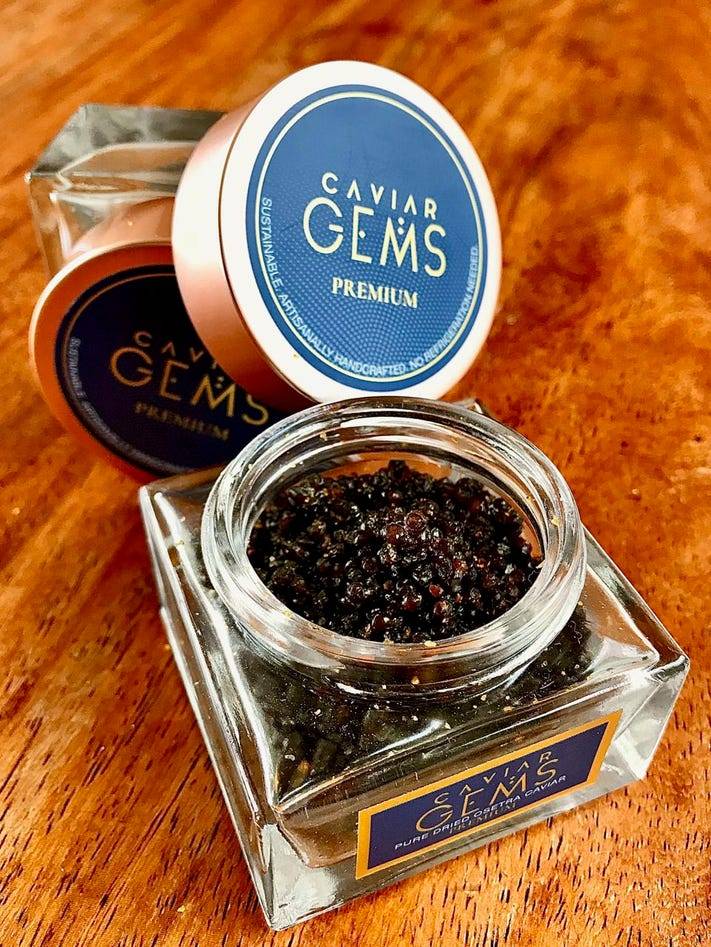 Caviar Gems' Co-Founder Polina Steier, whose love for caviar inspired her to launch a magazine called Caviar Affair, developed the product with Narayanan Iyer, a former colleague from her days at Tsar Nicoulai Caviar. "We realized there was a white space in the industry," says Steier. The two leveraged their industry connections to source premium sustainable Osetra caviar exclusively from ethical fisherman, then they set about to master the process of dehydrating it. "We reimagined caviar but stayed true to its heritage and taste," says Steier. "We are not here to replace fresh caviar but it was our goal to make the extraordinary accessible. We want people to play with it and we want to reach the consumers who rarely get a chance to experience caviar."
Without the problem of perishability, anyone can reach for caviar anytime to punch up flavor. Given the briny nature of caviar, Van Flandern likes it best with premium vodka. "A clean neutral spirit flavor lets you truly experience the caviar. Other options to consider are blanco tequila, gin, maybe even a clear mezcal." He also recommends pairing it, or even better, infusing it, with other seaside spirits such as scotch from Islay. "If you can infuse the caviar in something like a smoky scotch, the Gems will plump up and some of their oils will flavor the spirit as well. I use the Gems as a garnish around the rim or just add them to the cocktail."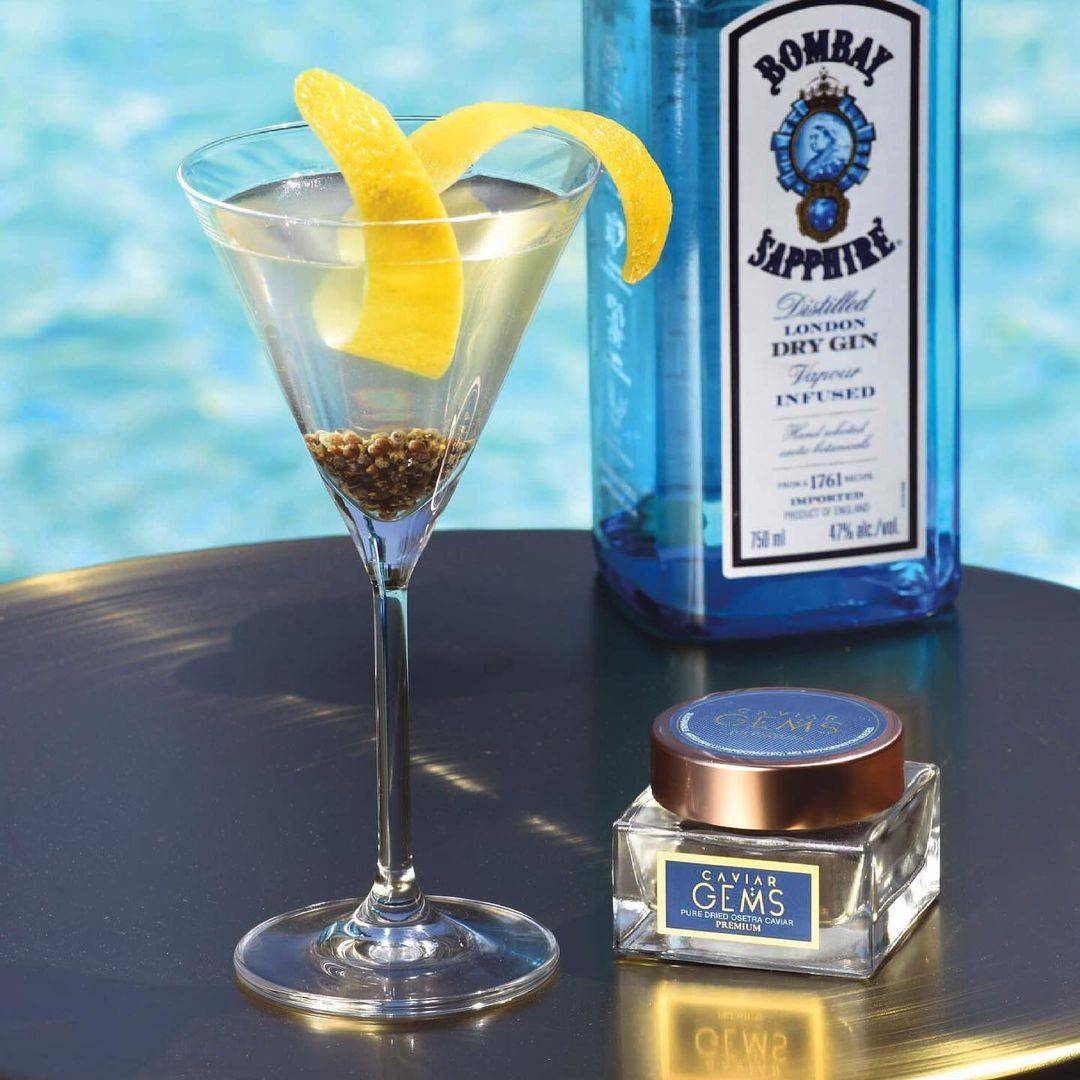 He also loves the idea of infusing them in Cognac, which he notes, "has a touch of sweetness and caramel. Or add the infused Gems to champagne and now you have briny, sweet, salty, and lemon twist."

Dehydration is merely the beginning; Steier is working on other inventive offerings such as caviar honey, caviar salt, and possibly caviar oil for cooking. "Right now," says Steier, "Some of our fans put it into oatmeal, chocolatiers are using it in truffles," and she adds, "Jackie O consumed caviar every day when she was focused on wellness. The nutrient density of caviar is amazing. It has so much selenium and omega 3; it's the ultimate pescatarian super food." The Gems are shelf-stable up to one year and start at $87.50 for a single jar.
Top Cocktails for Caviar Gems (all recipes from Brian Van Flandern) Note: the dehydration process concentrates flavor, so a little goes a long way—and it lasts for up to one year.
½ oz of caviar gems dehydrated caviar
2 oz. Del Maguey Tobola Mezcal
1 oz. Lustau Dry Palo Cortado Sherry
1 oz. Carpano Antica Formula Sweet Vermouth
2 Dashes of Cardamom Bitters
Rimmed Garnish: Caviar Gems Reconstituted in 4 oz. Carpano Antica Formula Sweet Vermouth, Agave Nectar. Glassware: Baccarat Beluga Double-Wide Old-Fashioned Tumbler
Ice: Two Cranberry and Campari Diamond Cubes (1:1); Two Green Crème de Menthe and Water Diamond Cubes (1:1); Two Water Diamond Cubes [Should look like Diamonds, Rubies and Emeralds]
Method of Preparation: Place all ingredients into a mixing glass with large ice and stir thoroughly, add diamond ice to tumbler, pour ingredients over ice diamonds, garnish and serve.
Gems Gin Martini
Rinse glass in dry Vermouth
2 oz. Bombay Sapphire Gin Stirred
1 tsp caviar gems infused in Gin
Glassware: Martini Glass. Garnish: Lemon Twist