Michelin-level quality, always at your fingertips!
Are you ready for Caviar 2.0 ?
The world's first dehydrated premium caviar that never needs refrigeration and represents great value.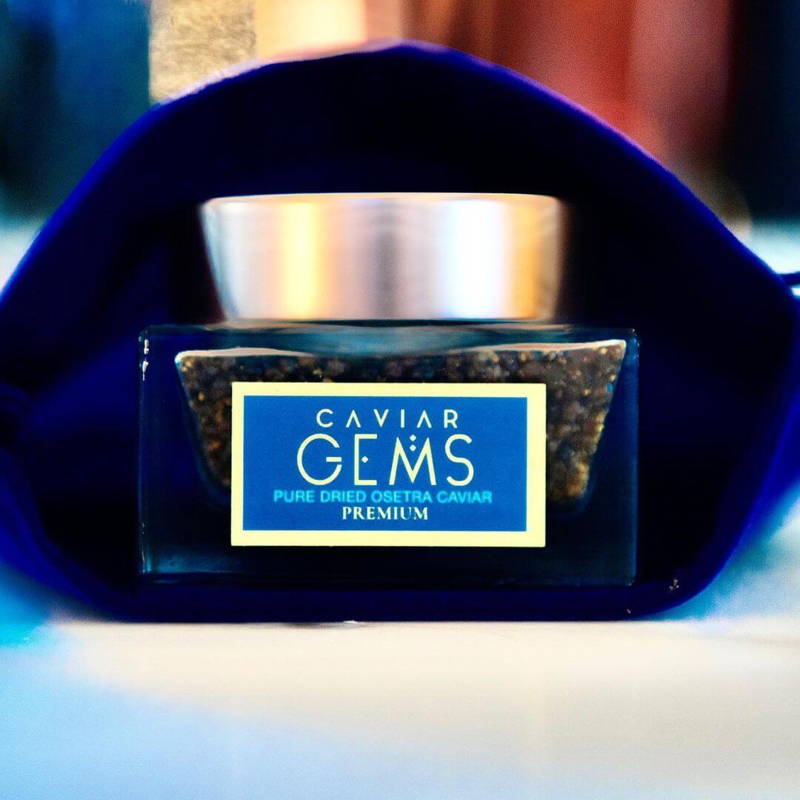 Born from passion, crafted with expert care, caviar gems reimagines what caviar can be.
This is a rare luxury seasoning ingredient. An ultra-premium, single-estate Osetra caviar, delicately dehydrated to lock in all the flavor that has been treasured for more than a millennium along with all the wellness-promoting nutrients you'd expect—without the need for refrigeration, ever!
caviar gems offers a completely innovative way to enjoy the taste of caviar, perfect for the home cook, professional chef, bartenders , craft mixologist and cocktail enthusiasts to raise their game. Sprinkle it over that squid-ink pasta. Grind it and dip the rim of that cocktail glass. You control the result.
This limitless versatility has already captured the fancy of creative, passionate cooks the world over. All you need is caviar gems and your imagination.
caviar gems is the ultimate luxury finishing touch.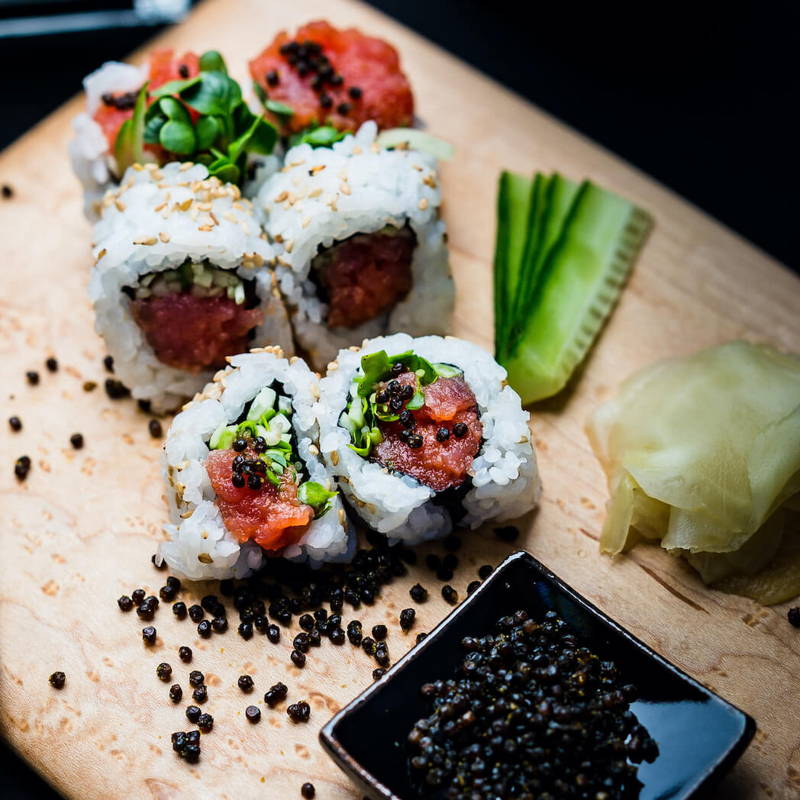 A modern take on a timeless luxury…
A versatile dehydrated caviar ultra-premium single-estate Osetra that can be enjoyed whenever and however you want…
A bold, brand-new hybrid: true top-end Osetra that can be used as a seasoning
(think black peppercorn, your favorite truffle or saffron product)…
A traceable, sustainable, luxurious addition to any kitchen or bar—the ultimate secret ingredient and finishing touch. Caviar martini, anyone?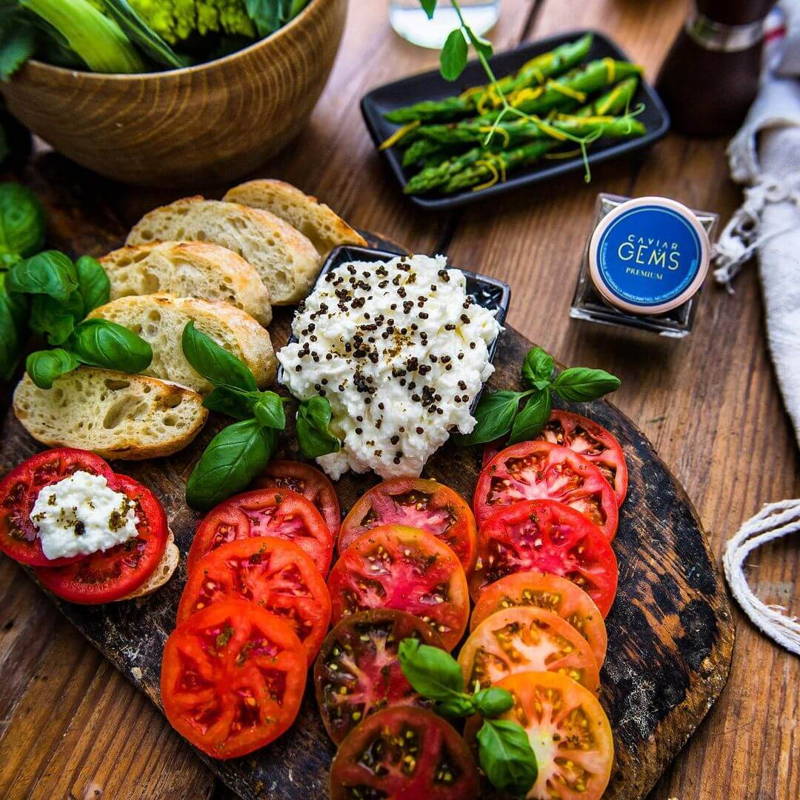 All the decadent flavor and nutrients of fresh caviar, but at half the weight due to the dehydration. That means twice the amount per ounce as fresh caviar!
caviar gems dehydrated caviar maintains its flavor and quality far longer than fresh —up to a year in the pantry. caviar gems delivers perfectly balanced salinity with a clean finish and the unique 21st century twist of added texture in the form of a pleasing crispness.
With caviar gems a little goes a long way, because the drying process concentrates the flavor, making it more pronounced. Just a dusting or a few grams is enough to level up on dishes or cocktails. Or just grab a handful for an indulgent snack. (No judgment!)